Amy Igou
Halverson Associate Professor of Accounting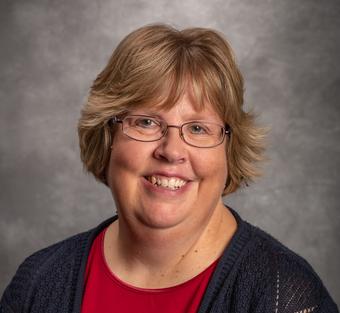 Amy Igou
Halverson Associate Professor of Accounting
Education:
B.A. (Accounting and Computer Science) Luther College; M.B.A. St. Ambrose University; Ph.D. (Business Administration with Management Information Systems emphasis) Southern Illinois University
Teaching Interests:
Accounting Information Systems
Research Interests:
Accounting standards effect on IT operations; Software Development Methodologies; IT use in Nonprofit organizations; Using Data Analytics in the Classroom; Big Data applications
Professional Accomplishments:
Prior to joining the UNI Faculty, Amy worked at Deere & Company for 19 years in a variety of positions in financial systems. Several years were spent on the SAP implementation team. Many of the experiences from leading and participating on the system development project are used as a foundation in her teaching and in her research.
Amy has recently published in the Journal of Accounting Education and Business Process Management Journal. She has also presented several papers at conferences as well as participated in panel discussions. 
Amy and Rex Karsten received the UNIBusiness award for Innovation in Teaching in 2016. This award was for their work on using university survey data for an in-class assignment in the MIS course. Amy was named the Tim Williams Junior Faculty Fellow for 2017-2018.
Amy is a Certified Management Accountant and remains active in the local Institute of Management Accountant chapter.