Gabriel Dickey
Assistant Professor of Accounting
Foster Fellow for Junior Faculty of Accounting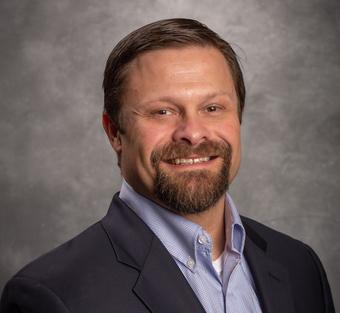 Gabriel Dickey
Assistant Professor of Accounting
Foster Fellow for Junior Faculty of Accounting
Education:
Doctor in Business Administration, University of Dallas (2019); B.A. in Accounting, University of Northern Iowa (1998); CPA
Teaching Interests:
Auditing and Financial Accounting
Research Interests:
Audit Quality, Teamwork, Leadership, and Accounting Pedagogy
Professional Accomplishments:
Gabe has spent nearly 17 years in public accounting with 13 being at Deloitte where he was a member of the firm's Leadership of the Profession initiative. He has significant experience with the financial reporting requirements and auditing standards for public and private companies. He has also served as the team lead in managing a network of international teams, including training and development activities.
Gabe has spent the past five years as an Executive Professor at the University of Northern Colorado where he also served as Vice Chair of the Accounting Program's Advisory Council. He was a recipient of the Monfort College of Business Professor of the Year Award and has also received the NASBA Student Center for the Public Trust Campus Being a Difference Award.
Gabe has published research in Current Issues in Auditing, The CPA Journal, and The Accounting Educators Journal.