Chloe Sabre
Sr. Scheduler, Resource Mgt. Office, RSM US LLP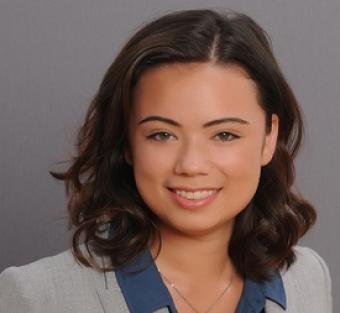 Chloe Sabre
Sr. Scheduler, Resource Mgt. Office, RSM US LLP
Community:
Chloe serves on the Young Alumni Advisory Board for the University of Northern Iowa College of Business Administration and is a past co-founder of UNI Women in Business and Leadership Management Association groups. Chloe enjoys the opportunity to build new groups, increase inclusion, and create a lasting impact focused on professional improvement and achievement.
Chloe is a member of the Project Management Institute (PMI) and Ascend Pan-Asian Leadership associations.
Family:
Fiance Sean McBrien
College of Business Connection:
Class of 2015
Education:
Management Information Systems & Organizational Leadership, University of Northern Iowa
 
Professional Accomplishments:
Chloe is currently a Resource Management Supervisor for RSM's Technology Management Consulting group and provides support for the Dynamics 365 CE, Dynamics GP/SL and Application Development service lines. Chloe previously worked as a Technical Project Manager as part of RSM's  dPMO team.
In addition to to her Resource Management role, Chloe leads the Multi-Cultural Employee Network Group (ENG) for the Cedar Rapids, Iowa office and the Generations ENG for the North Central region. These ENG's are part of the Culture Diversity and Inclusion initiative at RSM.
Since starting with RSM in 2015 Chloe has enjoyed working with diverse teams of people and building effective working relationships both within her company and with her clients.