Cynthia Goro
Professional Readiness Program Facilitator
Adjunct Instructor of Management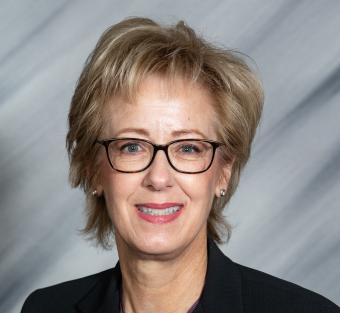 Cynthia Goro
Professional Readiness Program Facilitator
Adjunct Instructor of Management
In addition to teaching, Cynthia shares her significant business experience with the College by serving as a meeting facilitator in the Professional Readiness Program and Chair of the UNI Business Executive Advisory Board.
Education:
MBA, University of Notre Dame; B.A. Iowa State University
Teaching Interests:
Business Policy & Strategy
Professional Accomplishments:
Prior to her position at The Worthington Partnership, Cynthia was a member of her family's previous manufacturing firm, Wayne Engineering Corporation. She joined their team in 1983 as Controller. In 1988, she assumed the role of President. As President of Wayne Engineering Corporation, she was involved in local economic development organizations. She was awarded the 1996 Working Woman of the Year Award by the Cedar Falls Chamber of Commerce. Cynthia is also the 1997 recipient of Ernst & Young's Iowa/Nebraska Entrepreneur of the Year Award, Turnaround Category.