Pat Hellman
Senior VP, Capital Markets, Wells Fargo Home Mortgage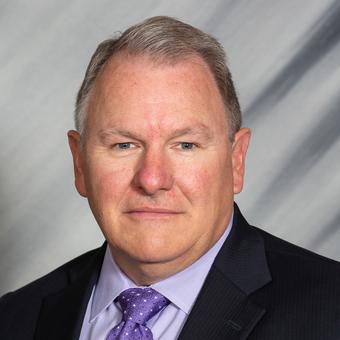 Pat Hellman
Senior VP, Capital Markets, Wells Fargo Home Mortgage
Community
Hellman currently serves as Board President for Big Brothers, Big Sisters of Central Iowa and is actively engaged with the United Way of Central Iowa as the Wells Fargo Executive Sponsor for the Education Leadership Initiative. He is currently leading the Home Lending and Central Iowa Community Support Campaign for Wells Fargo.
CBA Connection
Management
Education:
Bachelor of Arts, University of Northern Iowa
 
Professional Accomplishments:
In his role, Hellman is directly responsible for leading the document management, post-closing, loan delivery, security settlement, and technology roadmap activities for Wells Fargo Home Mortgage Capital Markets. Hellman has 28 years of financial operations experience. Prior to joining WFHM in 2002, Hellman was vice president, operations manager at Wells Fargo Consumer Credit Group for two years. In this role, he was in charge of new business structures for centralized processing, remote document printing and centralized book and review. He also spent 13 years at Wells Fargo Financial Services in several operations, district and branch managerial capacities, including operations manager for the Wells Fargo Financial Services' Centralized Collection Center in Des Moines, Iowa.