Sharmistha (Shar) Self
Head of Finance and Economics
Robert J. Waller Professor of Economics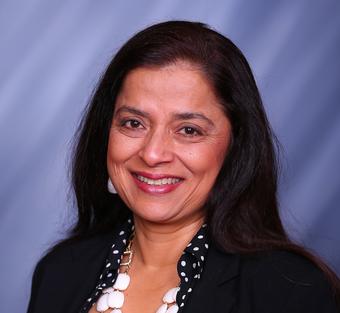 Sharmistha (Shar) Self
Head of Finance and Economics
Robert J. Waller Professor of Economics
Sharmistha (Shar) Self was born and raised in India and moved to the United States to pursue graduate studies. She began her career as an assistant professor in economics in Minnesota, taught at several Midwest colleges and universities, and eventually found her way to UNI in 2017 as the head of the Finance and Economics Departments. 
In the classroom, Self values relationships. She enjoys working collaboratively with students. Her Economics of Social Issues class involves small-group and large-group discussions. Being a lifelong learner, each teaching opportunity is a learning opportunity for Self as well. She strives to be inclusive and is constantly learning.
Hobbies & Interests:
Shar enjoys playing with her dog, cooking Indian food with her husband, watching good movies and shows, reading, traveling, trying new things to eat, drinking wine, and art.
Education:
Ph.D. (Economics) Southern Illinois University; M.A. (Economics) Jadavpur University, India; B.A Jadavpur University, India.
Teaching Interests:
Principles of Macroeconomics, Economic Development, Economics of Social Issues
Research Interests:
Economic Development, Economics of Health, Education, and Welfare, Gender Economics, Asian Economics, Agricultural Economics
Professional Accomplishments:
Shar Self received her Ph.D. in Economics in 2002 and has taught at St. John's University (Minnesota) and Missouri State University (Missouri) before she joined University of Northern Iowa in the summer of 2017. She has been an active researcher and has published numerous journal articles in journals such as the Journal of Asian Economics, Applied Economics, Journal of Economic Development,  Oxford Development Studies, Journal of Economics, International Journal of Social Economics, Journal of Economic Education to name a few. In addition she has co-authored two editions of a scholarly text book, Economic Development: A Regional, Historical, and Institutional Approach as well as another textbook, The Economics of Social Issues and presented papers at national, international, and regional research conferences. She assumed her role as the Head of the Department of Economics in 2017. She is also the current head of the Finance Department.