Skylar Mayberry-Mayes
External Affairs, Corporate Citizenship, Nationwide Insurance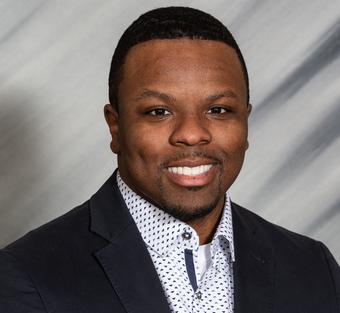 Skylar Mayberry-Mayes
External Affairs, Corporate Citizenship, Nationwide Insurance
Community:
Skylar serves as a board member for Big Brothers Big Sisters, Oakridge Neighborhood and Young Professionals Connection. Additionally, he serves as a volunteer for Investing In My Future, Des Moines Valley Golf Club, IJAG and United Way's Volunteer Income Tax Assistance (VITA) program. He is currently the Vice President for his alumni chapter of Alpha Phi Alpha Fraternity, Inc., where he has been a member since 2011. He is an active member in the organization s Leadership Development Institute and youth mentoring programs.
CBA Connection:
Class of 2012
Education:
B.A., Finance, University of Northern Iowa
 
Professional Accomplishments:
Skylar Mayberry-Mayes is a Community Outreach and Brand Awareness for Nationwide Insurance, working exclusively with the Midwestern Region. He is actively involved with the National Network of Black Associates, GenY Associate Resource Group, Agency Partnership committee and Associate Engagement team. Prior to his change in career, he worked in the banking industry as a Management Trainee & Commercial Credit Analyst, while simultaneously leading the company's diversity initiatives.