Craig VanSandt
Associate Professor of Management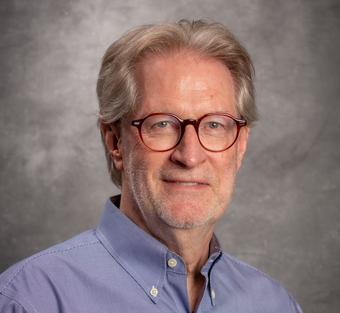 Craig VanSandt
Associate Professor of Management
Craig VanSandt has a degree in accounting from Texas Christian University as well as master's and doctorate degrees from the University of North Carolina-Chapel Hill and Virginal Tech, respectively. He started his career in public accounting, moving into real estate development, banking and teaching, which he's done for more than 20 years. At UNI, he leads courses on business, ethics, society and strategy while researching the role of business in society. VanSandt views his primary role as helping students learn things that will help their careers and their ability to understand problems facing us today, then perhaps design creative solutions to those problems.
Hobbies & Interests:
His favorite activity is to lie on a comfortable couch and read a good book. He and his wife enjoy camping and travelling as well.
Education:
Ph.D. in Management from Virginia Polytechnic Institute and State University (Virginia Tech); M.B.A. from the University of North Carolina; B.B.A. in Accounting from Texas Christian University
Teaching Interests:
VanSandt's main focus in teaching is to help students develop their critical thinking skills, to get them to question conventional wisdom, and to help them become engaged, productive citizens. He chose to teach in the business school because economic activity has become, by far, the dominant social institution in our society. His content focus is on business ethics, organizational culture and strategy.
Research Interests:
The role of business in society, social entrepreneurship and the ability of business to help alleviate poverty.
Professional Accomplishments:
VanSandt has had numerous papers published in Journal of Business Ethics, Journal of Management Education, Business & Society, Law & Policy, and Journal of Organization Theory and Behavior; presented dozens of papers at national academic conferences; twice voted by graduating seniors to present the "Last Lecture"; Fellow of the Washington Internship Institute, working with the Institute for Health Policy Solutions; visiting professor at the U. S. Army War College; finalist for the Best Dissertation Award by the Social Issues in Management division of the Academy of Management.