UNI Business Educators Conference
July 12, 2022  9:00 am - 4:00 pm
DMACC Urban Campus in beautiful downtown Des Moines (1100 7th St, Des Moines)
---
Creating Connections. Empowering Educators.
Take a break. You deserve it. 
Let's face it. The last two years have been difficult and stressful.  It's time for you to take a break … a break from the demands of being a teacher and the hustle and bustle of everyday life.  Join us for the UNI Business Educators Conference on Tuesday. July 12, 2022 - a day for you to relax and soak up some great ideas for your classes. 
You deserve a break… a break from the "one-size-fits-all" professional development. It's time for professional development that caters to your needs as a business educator … professional development that offers:
Up-to-date information about business trends and topics that will expand your students' career opportunities
Ready-to-use activities to engage students in your business classes
Speakers that will inspire, re-energize, and empower you on a personal and professional level
Collaboration time with other business educators for sharing and gathering great ideas
Networking opportunities with others in your professional community
Prizes and a relaxing, fun day 
You will find all of this and more at the UNI Business Educators Conference - a one day event in downtown Des Moines at the DMACC Urban campus that is jam packed with ideas and possibilities for you to include in your classroom.  
This year's conference offers two tracks - personal finance and business.  The personal finance track is for teachers who plan to use the Financial Skills for Smart Living curriculum or want to learn more about personal finance topics.  The business track will offer sessions with industry experts on timely business topics. You can follow one track throughout the day or switch back-and-forth - the choice is up to you. The last session will feature a panel discussion with employers sharing the important skills that are needed in today's workforce.
The cost of the conference is $100 for first-time attendees. Teachers that attended the virtual training for Financial Skills for Smart Living in 2020 or 2021 are invited to attend the conference for $25.00. We will be offering an optional graduate credit that is available for all attendees to be paid for at a later date. Additional coursework will be required for graduate credit.

Questions?  Please contact us at financial.literacy@uni.edu to find out more.
---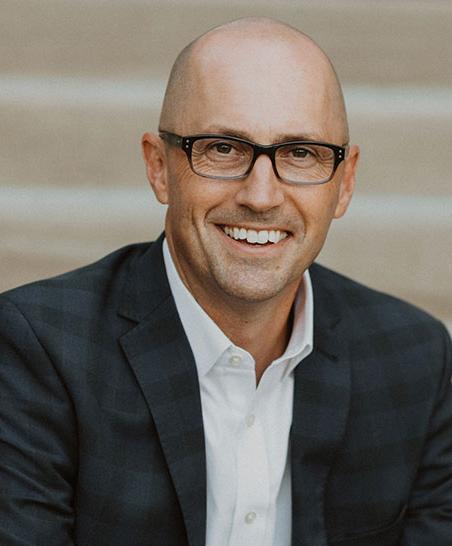 Meet Our Keynote Speaker
Adam Carroll has spent 15 years helping people do more with the money they make. He is an internationally recognized financial literacy expert, author of three Amazon best-sellers, a two-time TED talk speaker with over 6 million views on YouTube, and is the creator of the Broke, Busted & Disgusted documentary which aired on CNBC and is shown in hundreds of high schools and colleges across the country. He is the host of the Build A Bigger Life podcast and the curator of Mastery Of Money.com.
Business Educators Conference