Business Analytics Major
Business analytics is a field that uses historical performance data to drive business decisions
Recent reports suggest that most individuals create 1MB of data every second. What's more astonishing is that 90% of the world's data was generated within the last three years. 
Businesses and organizations are increasingly analyzing data to make calculated and strategic business decisions; this is where business analytics experience is key.
A degree in Business Analytics from UNI's business college will give you practical insight into how to interpret various forms of data and use the findings to guide organizational decisions. You'll learn how to work with large data sets to identify trends and visually communicate your interpretations, predictions and suggestions for action to business leaders.
$98k
Median
Salary
annual pay for the Business Analytics jobs category according to ZipRecruiter.
100%
Career
Placement
Our business analytics graduates are prepared to meet the growing demand for analytics skills (2020).
33%
Growth in Job Opportunities 
according to the Bureau of Labor Statistics.
Find out More About Business Analytics
Tell us more and we'll send information on how you can succeed with a business analytics degree from the University of Northern Iowa's business college.
---
Business Analytics Careers
Business analytics is more technical than some careers in management information systems. Success in business analytics requires love for spreadsheets, structure and systems. Potential career opportunities include:
Data Scientist
Data Analyst
Big Data Analyst Specialist
Business Intelligence Analyst
Research Analyst
Analyst
Pricing Analyst
Portfolio Analyst
---
Business Analytics Courses
The following courses will teach you how to analyze organizational needs and solve problems by implementing technological solutions:
Introduction to Information Systems
Business Application Development
Business Analytics Fundamentals
Advanced Business Analytics 
Economics and Business Forecasting
Database Management and Theory
Business Intelligence
Top Employers
Our graduates are in demand! Whether you want to be a data scientist for a major corporation or analyze investment as a Portfolio Analyst, you'll be getting the business knowledge and professional skills to succeed at UNI's College of Business. 
Here are a few of the companies where our business analytics alumni work: 
AEGON | Transamerica
Allied Universal
Ameriprise Financial Services
Best Buy
Collins Aerospace
Farmers State Bank
Fidelity Bank & Trust
Hy-Vee, Inc.
John Deere
Kent Corporation
Lincoln Savings Bank
Menards
Nationwide Insurance
Pella Corporation
RSM US LLP
Sherwin-Williams
Target Stores 
Wellmark Blue Cross Blue Shield
Wells Fargo
Beyond the Classroom
Rise to the top of the applicant list by joining a student organization.
---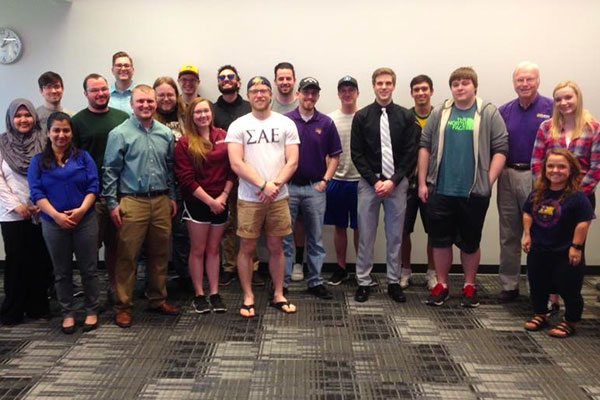 The University of Northern Iowa Management Information Systems Association (MISA) is the premier student organization for information systems students and is well-respected by business professionals across the Midwest. As a UNI MISA member, you'll have access to the latest career information, attend networking events with potential employers or recruiters and increase your social interaction with other students working towards careers in information systems and information technology.
---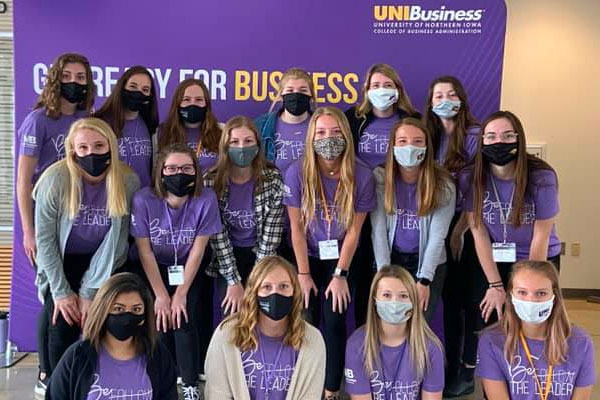 Women in Business strives to support women in business and develop students with an interest in the professional world. Our members participate in organizing fundraisers and events as well as attend conferences throughout the year that allow them to expand their professional horizons and work towards a promising future.