Supply Chain Management Major
Demand is high for supply chain professionals
Have you ever thought about everything that happens to get a new phone into your hands? From extracting the gold, silver and copper needed for components to the information system that allows you to order the phone online, to the distribution system that gets the phone delivered to your door, all of this entails the supply chain. Keeping down the price of your phone requires developing and implementing supply chains that are as efficient and economical as possible. As a supply chain management graduate from UNI Business, you will be prepared for an exciting career.
$78k
Median 
Salary
According to the Association for Supply Chain Management (2020).
6.1%
Job
Growth
Over the next 10 years (STAMATS 2021). 
100%
Career
Placement 
Our supply chain graduates are prepared to meet the growing demand for supply chain professionals. Our graduates often receive multiple job offers. (2019) 
Find out More About Supply Chain Management
Tell us more and we'll send information on how you can succeed with a supply chain management degree from the University of Northern Iowa's business college.
Supply Chain is a $1.3 trillion industry
Supply chain managers oversee the process in which materials, information and finances flow from supplier to consumer. This process usually involves communication and collaboration between many organizations that are collectively known as the supply chain.
The need for supply chain management graduates continues to increase across the globe. Many organizations rely on Supply Chain Management degree graduates to create net value by demanding efficiency inside and outside of the organization. The responsibilities of a supply chain manager include everything from product development, sourcing, production and logistics to the information systems needed to coordinate these activities.
Career Placement
Over the last five years, our supply chain graduates have found jobs within six months of graduation at rates ranging from 90% to 100%. In fact, many students have jobs lined up well before they graduate.
The average starting salary for supply chain management graduates is around $58,000 with median mid-career salaries of over $100,000. Examples of mid-career salaries include:
Supply Chain Manager - $110,630
Purchasing Manager - $121,110
Logistician - $76,270
Logistics Manager - $94,560
U.S. Six Sigma Black Belt - $95,148**
Operations Manager - $100,780
---
Supply Chain Careers
According to the Harvard Business Review (2018) "The U.S. supply chain contains 37% of all jobs, employing 44 million people. These jobs have significantly higher than average wages, and account for much of the innovative activity in the economy." Logistics giant DHL reports that demand for supply chain professionals exceeds supply by 6:1, and some estimating by as much as 9:1. This says there is clear demand for supply chain professionals and you can take advantage of that demand.
Some of the careers in high demand include:
Supply Chain Analyst
Purchasing Agent
Purchasing Manager
Global Commodities Director
Material Flow Coordinator
Strategic Sourcing Manager
Logistics Manager
Storage and Distribution Manager
---
Supply Chain Courses
The demand for supply chain professionals has never been stronger. UNI's Supply Chain Management major prepares students for the global challenges of supply chain management. Students build deep knowledge through coursework and practical application. It's no wonder UNI is the best business school for earning your supply chain degree.
Supply chain management courses and electives:
‌Operations Management
Supply Chain and Purchasing
Distribution and Logistics
Global Strategic Supply Management
Supply Chain Modeling and Analytics
Services Operations Management
Six Sigma and Lean Consulting Methodology
Project Management
Organizational Behavior
Dynamics of Negotiation
Location Analysis for Business
Applied Writing: Technical Communication
International Management
Six Sigma is the perfect compliment to a supply chain management degree and is a set of management tools designed to improve business processes, with the goals of reducing process variation, improving quality, eliminating waste, improving speed and efficiency, and saving time.
Students have the opportunity to participate in a study abroad program to earn Six Sigma certification. The program begins with on-campus classes during the spring semester. It concludes with a Six Sigma Green Belt pre-certification exam before jumping the pond to Ireland or Italy for a six-week internship.
Top Employers
Our graduates are in demand! Whether you want to be a logistics manager for an international business or purchasing agent for a major retailer, you'll be getting the business knowledge and professional skills to succeed at UNI's College of Business. 
Here are a few of the companies where our supply chain management alumni work:
Amazon
CBE Companies
Collins Aerospace
Enterprise
Hormel Foods
Hybrid Transit
‌John Deere
Kelly Services
Menards
Target Distribution
Wells Fargo
Beyond the Classroom
Shape your leadership skills and have some fun by joining a student organization.
---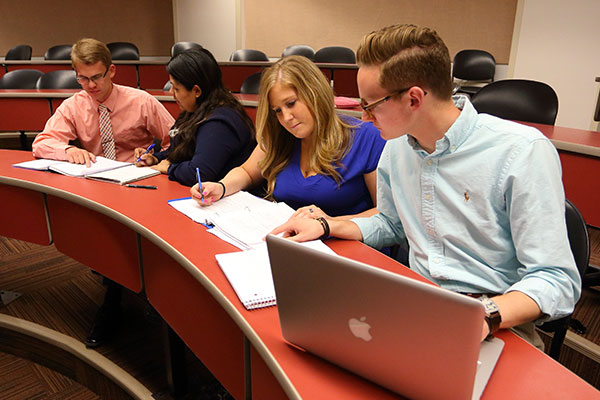 The University of Northern Iowa Supply Chain Management Association is the premier student organization for supply chain management students and is well-respected by business professionals across the Midwest. As a UNI SCMA member, you'll have access to the latest career information, attend networking events with potential employers or recruiters and increase your social interaction with other students who are pursuing careers in supply chain management. 
---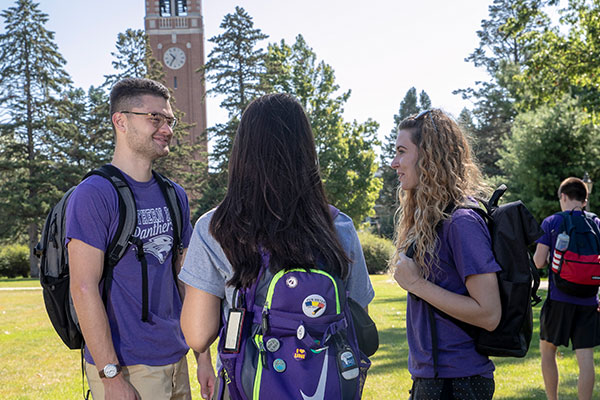 The University of Northern Iowa Global Business Club is the premier student organization for all business students and is well-respected by business professionals across the Midwest. As a Global Business Club member, you'll have access to the latest information about global business issues, attend networking events with business students from all around the world, and increase your knowledge on the global business environment.