Human Resources Major
Human Resources plays a key role in the success of any organization.
The most important asset for any company are the people who work in that company. The human resources function is responsible for the vitality of that workforce. The Human Resource Management program at UNI Business will prepare you to support employee recruitment, retention, engagement and overall productivity. You will learn the fundamentals of performance management, how to create and maintain a safe work environment, and appropriate policies for setting employee expectations. You'll also learn how to set up and establish reward systems and benefit plans for any organization–large or small, for purpose or for profit.
$121k
Median 
Salary
According to the Bureau of Labor Statistics for Human Resources Managers (2021).

AACSB
Accredited
Less than 5% of business degree-granting schools worldwide have earned AACSB accreditation.
6%
Job
Growth
Human Resources Manager jobs are expected to grow above the national average for the next 10 years according to the Bureau of Labor Statistics (2021).
Find out More About Human Resources
Tell us more and we'll send information on how you can succeed with a human resources degree from the University of Northern Iowa's business college.
---
Human Resources Careers
Human resources professionals play an important role in every organization across all industries. This means you have access to careers in a wide range of organizations, for-profit or for-purpose, government and education. Below are examples of careers where human resource management graduates have found success.
Human Resources Generalist
Recruiter
Training and Development Specialist
Payroll Specialist
Compensation and Benefits Specialist
Labor Relations Representative
---
Human Resource Courses
A Human Resources Management degree from UNI Business provides the skills needed to implement successful human resources strategies immediately upon graduation. You'll put theory into practice to prepare for the challenges of maintaining the workforce so vital to the success of the organization.
Principles of Organizational Management
Organizational Behavior
Managerial Problem Solving
Human Resource Management
Dynamics of Negotiation
Employment and Labor Law
Staffing and Employee Development
Compensation and Performance Management Systems
Top Employers
Our graduates are in demand! Whether you want to be a payroll specialist at a major corporation or help people find their next opportunity as a recruiter, you'll be getting the business knowledge and professional skills to succeed at UNI's College of Business. 
Here are a few of the companies where our human resource alumni work: 
AEGON | Transamerica
Allied Universal
Ameriprise Financial Services
Best Buy
Collins Aerospace
Farmers State Bank
Fidelity Bank & Trust
Hy-Vee, Inc.
John Deere
Kent Corporation
Lincoln Savings Bank
Menards
Nationwide Insurance
Pella Corporation
RSM US LLP
Sherwin-Williams
Target Stores 
Wellmark Blue Cross Blue Shield
Wells Fargo
Beyond the Classroom
Shape your leadership skills and have some fun by joining a student organization.
---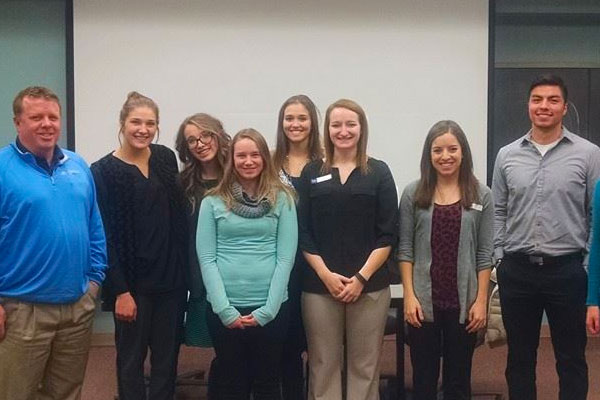 The University of Northern Iowa Society for Human Resource Management (SHRM) is the premier student organization for Human Resource Management students and is well-respected by business professionals across the Midwest. As a UNI SHRM member, you'll have access to the latest career information, attend networking events with potential employers or recruiters and increase your social interaction with other students who are majoring in Human Resource Management. 
---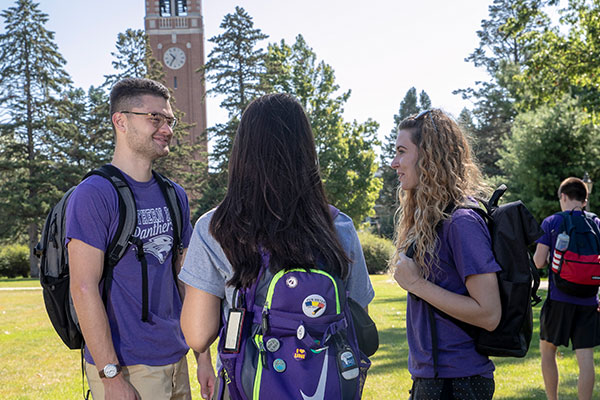 The Mission of Business Professionals of America is to develop and empower student leaders to discover their passion and change the world by creating unmatched opportunities in learning, professional growth and service. Members participate in activities to accomplish their goals of self-improvement and leadership development.