Organizational Leadership Major
Every organization needs leadership
Success in today's competitive world requires people who are knowledgeable in traditional business subjects and possess the professionalism and interpersonal skills to motivate individuals to meet the organization's strategic goals. The Organizational Leadership major will prepare you for important leadership roles. Your personal development means learning how to be a strategic thinker and set organizational goals. Your strategic thinking will include a focus on ethical decision making, civic-mindedness, and innovation. Your focus on people will encourage team development and your own self development, leading others to success using a personal approach rather than a strict focus on impersonal productivity metrics.
12%
Growth in 
general manager jobs
According to the Bureau of Labor Statistics.
95%+
Job
Placement
Our graduates are prepared to meet the growing demand for business skills (2020).
100%
Pass Rate
by our students taking the project management CAPM® exam! PLUS, you pass, we pay! (2019-2021)
Find out More About Organizational Leadership
Tell us more and we'll send information on how you can succeed with an organizational leadership degree from the University of Northern Iowa's business college.
---
Organizational Leadership Careers
Every career can be enhanced through the study of Organizational Leadership, which is why numerous students choose to combine the organizational leadership program with another major. All business disciplines, from accounting to marketing, need strong leaders in their ranks. All organizational sectors—government, education, business, and nonprofit—require leadership. Graduates from the UNI Business Organizational Management program are prepared to help individuals and organizations achieve success. Some careers that need strong organizational leadership skills include:
Business Manager (all disciplines)
Consultant
Project Manager
Corporate Recruiter
Corporate Negotiator
Strategic Planner
Human Resource Manager
Higher Education Administrator
Nonprofit Program Administrator
Organizational Trainer
---
Organizational Leadership Courses
A management degree in organizational leadership from UNI Business provides the skills needed to step into a variety of leadership roles at the very beginning of your career. You will gain insight into your personal leadership strengths, putting theory into practice, and build confidence that you are ready to be a successful organizational leader.
Principles of Organizational Management
Organizational Behavior
Leadership Skills
Business, Ethics & Society
Dynamics of Negotiation
Managerial Problem Solving
Project Management
Information Systems Applications
International Management
Entrepreneurship
Human Resources Management
Top Employers
Our graduates are in demand! Whether you want to be a business manager at a Fortune 500 company or broker deals as a corporate negotiator, you'll be getting the business knowledge and professional skills to succeed at UNI's College of Business. 
Here are a few of the companies where our organizational leadership alumni work:
AEGON | Transamerica
Allied Universal
Ameriprise Financial Services
Best Buy
Collins Aerospace
Farmers State Bank
Fidelity Bank & Trust
Hy-Vee, Inc.
John Deere
Kent Corporation
Lincoln Savings Bank
Menards
Nationwide Insurance
Pella Corporation
RSM US LLP
Sherwin-Williams
Target Stores 
Wellmark Blue Cross Blue Shield
Wells Fargo
Beyond the Classroom
Shape your leadership skills and have some fun by joining a student organization.
---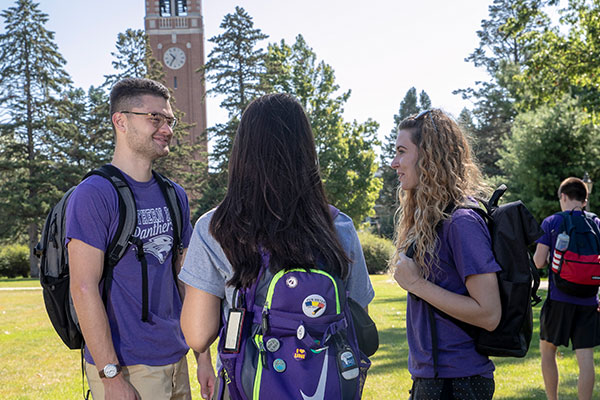 The Mission of Business Professionals of America is to develop and empower student leaders to discover their passion and change the world by creating unmatched opportunities in learning, professional growth and service. Members participate in activities to accomplish their goals of self-improvement and leadership development.
Other organizations to check out:
Society for Human Resource Management
UNI Entrepreneurs
Women in Business
---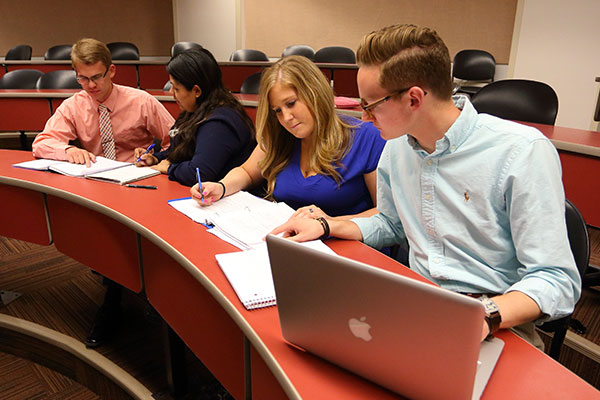 Future Business Leaders of America at UNI is an organization for students seeking careers in all areas of business, and helps to prepare an advanced workforce through the development of leadership and technological skills.