Business Teaching Major
You can help develop tomorrow's business leaders
Business teachers introduce future executives to the world of business and give them the foundation it takes to be successful. If you have a passion for teaching, want to develop business leaders and are looking to #makeadifference in the life of a young person, the Business Teaching program at UNI Business will get you started.

#MakeA
Difference
to the future of a middle school or high school student.
$60k
Median 
Salary
in 2018 according to the Bureau of Labor Statistics.
Find out More About Business Teaching
Tell us more and we'll send information on how you can succeed with a business teaching degree from the University of Northern Iowa's business college.
---
Business Teaching Careers
The career paths in Business Teaching are centered on teaching in middle school, secondary and post-secondary levels. The education you receive from UNI Business prepares you for success in the classroom.
Salaries for business teachers vary based on the different levels of education. 
The national average for high school teachers was $62,870 per year in May 2016, while the national average for business post-secondary educators was $107,270.*
You won't be bored! Introduce tomorrow's leaders to a range of business topics, including marketing, accounting, information technology, entrepreneurship, business law, financial literacy and more. Work with our business teaching faculty to earn multiple teaching credentials that give you maximum opportunity!
If you're looking for a career that is in demand, the business teaching major at UNI holds a 100% placement rate.
---
Business Teaching Courses
Business and Education faculty work together to ensure your success in the classroom. In addition to the business core classes providing that solid business knowledge, business teaching majors also take:
Entrepreneurship
Communication and Financial Literacy in Business    
Level 1 Field Experience: Exploring Teaching
Dynamics of Human Development
Level 2 Field Experience: Teacher as a Change Agent
Learning & Motivation in Classroom Contexts
Classroom Assessment
Meeting the Needs of Diverse Learners in Classrooms
Advanced Curriculum and Methods for Business Education
Schools and American Society
Human Relations: Awareness and Application
Secondary School Teaching in Business
Top Employers
Our graduates are in demand! Whether you want to teach high school students about entrepreneurship, marketing or financial planning, you'll be getting the business knowledge and professional skills to succeed at UNI's College of Business. 
Here are a few of the school districts, large and small, where our business teaching alumni work:
Dunecrest American School
GMG Community School District
Iowa City Community School District
West Des Moines Community School District
‌Rock Valley Community School District
Waverly-Shell Rock Community School District
Whitewater School District
Cedar Rapids Community School District
Because a business teaching major provides so much flexibility, our graduates can also be found in companies such as:
Principal Financial Group
Meredith Corporation
John Deere
FBL Financial Group Inc
Mary Greely Medical Ctr
Verizon Foundation
Target Corporation
Pioneer Hy-Bred
Beyond the Classroom
Develop your leadership skills and meet new people by joining a student organization.
---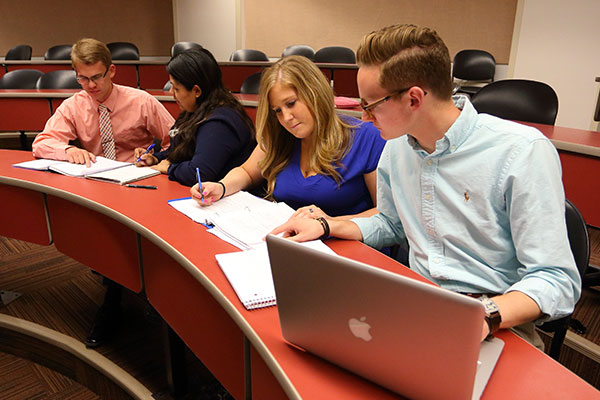 ---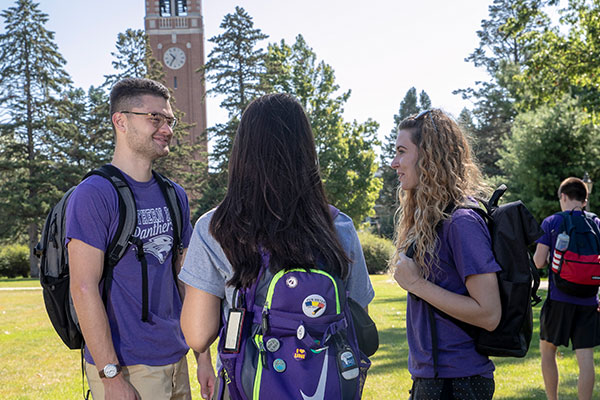 Future Business Leaders of America at UNI is an organization for students seeking careers in all areas of business, and helps to prepare an advanced workforce through the development of leadership and technological skills.
‌The Mission of Business Professionals of America is to develop and empower student leaders to discover their passion and change the world by creating unmatched opportunities in learning, professional growth and service. Members participate in activities to accomplish their goals of self-improvement and leadership development.