Data-focused Business Education
---
Success in any business means you're comfortable analyzing data
We live in a digitized world where data is accumulating faster than we have time to make sense of it. It is estimated, there has been more data collected in the past two years then in all the years before combined. Companies know there is value in that data but don't have enough talent to bring that value forward. That is data analytics. Converting data to insights so that organizations can make better decisions.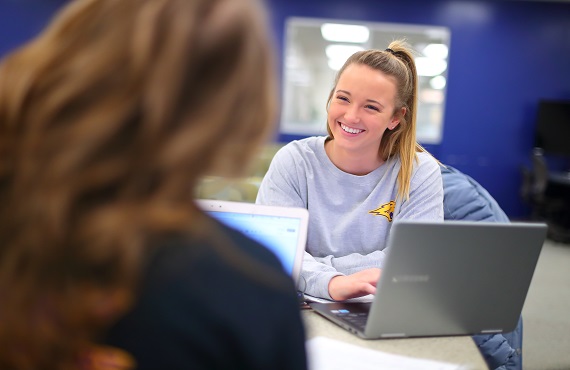 ‌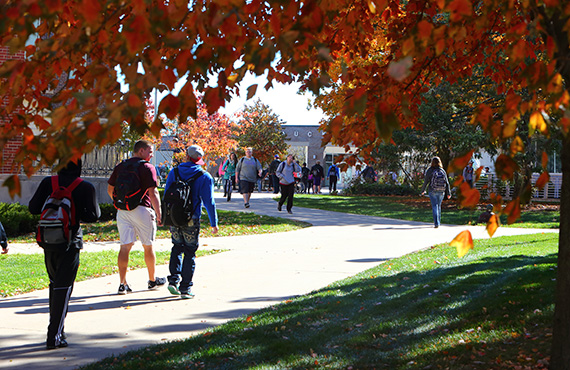 ‌
Data analytics is the core of the UNI Business education
Organizations are challenged to incorporate data-driven insights into their day-to-day business processes. They are required to find a myriad of employees who are comfortable with data to address this challenge.  As a business student at UNI, you will take a series of courses that will give you the analytics skills necessary for any business career. 
Business analytics is infused in core business courses. You'll learn how to use data-driven models for decision-making. Depending on your major, you could learn how accountants audit in today's world of big data, economists forecast GDP, supply chain specialists use predictive modeling to solve problems or how marketing experts analyze GoogleAd Words. Any UNI Business major will prepare you for the modern world of business, where data interpretation is everywhere.
Want to dive a little deeper into data?
Do you want to take a deeper dive into the data analysis? Choose one out of two emphasis areas in Management Information Systems (MIS) that best suits your style.
Management Information Systems
Learn to analyze business needs and apply computing technology to develop solutions to business problems.
Business Analytics
Learn practical techniques to analyze data and use the findings to guide organizational decision-making.