Marketing Management Major
Take your business degree farther as a marketing manager.
Over the next ten years, the need for marketing managers is expected to grow. And, the larger the organization the greater the need to make sure that marketing supports the organization's goals both domestically and abroad. Our reliance on technology has increased the need for organizations in all industries to strategize how their products are priced, placed and promoted throughout the world.
A marketing management degree from UNI will give you the education and experience needed to develop successful marketing campaigns for a wide range of organizations, small to large, domestic to global. You will also be prepared to work domestically with international business clients or pursue marketing employment abroad.
8.4%
Job
Growth
Marketing management jobs are expected to grow above the national average for the next 10 years according to the Bureau of Labor Statistics (2021).
95+%
Career
Placement
Our graduates are prepared to meet the growing demand for marketing and management skills (2020).
$145k
Median 
Salary
According to the Bureau of Labor Statistics for Marketing Managers (2020)
Find out More About Marketing Management
Tell us more and we'll send information on how you can succeed with a degree in marketing from the University of Northern Iowa's business college.
---
Careers in Marketing
The world's largest and most progressive businesses rely on marketers to increase brand awareness and sales of their product or services domestically and internationally.  Typical careers for graduates with a marketing management degree include:
Brand Manager
Promotions Manager
International Marketing Manager
Sports Marketing Account Manager
Product Manager
Digital Marketing Manager
Content Marketing Manager
Market Research Analyst
Media Buyer
Meeting, Convention and Event Planners
Marketing Communications Specialist
Marketing Coordinator
Chief Marketing Officer
---
Marketing Management Courses
A marketing management degree from UNI Business provides the skills needed to implement successful marketing strategies immediately upon graduation for domestic and international markets. You'll put theory into practice to prepare for the competitive challenges of the global marketplace through specific courses and internship opportunities.
Principles of Marketing
Consumer Behavior
Marketing Research
Marketing Strategy
New Product Management
Global Marketing
Retail Marketing
Global Trade Practices
Value-Based Pricing
Distribution and Logistics
Top Employers
All organizations need marketing expertise to meet their organizational goals. Our Marketing graduates are recruited by large and small organizations throughout Iowa and beyond. Here are a few of the employers hiring our Marketing graduates.
ABC Supply Co
AEGON | Transamerica
Aerotek
Atlantic Coca-Cola Bottling Company
Cargill
‌Cerner Corporation
Citrix
Cottingham & Butler
Deus Ex Marketa
Eden Mutual Insurance
Enterprise
ICAN, Inc.
Intoxalock
Itopia
John Deere
Beyond the Classroom
Shape your leadership skills and have some fun by joining a student organization.
---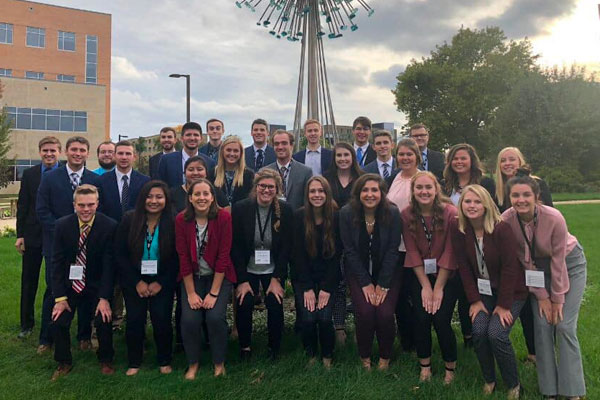 The University of Northern Iowa American Marketing Association is the premier student organization for all students interested in marketing and is well-respected by business professionals across the Midwest. As a UNI AMA member, you'll have access to the latest career information, attend networking events with potential employers or recruiters and increase your social interaction with other students who are interested in the same career paths. 
---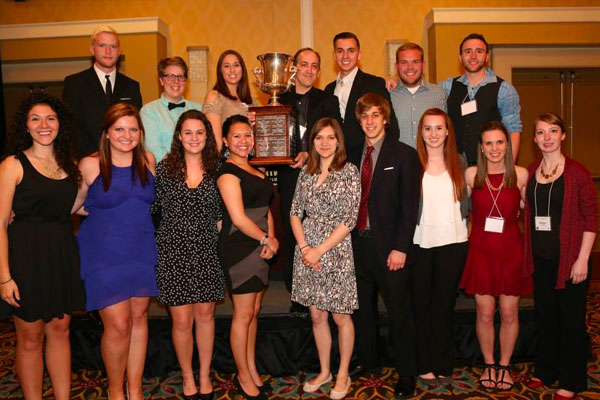 Grow your marketing and advertising skills by joining the American Advertising Federation. AAF-UNI is dedicated to providing our members with professional opportunities and experiences that incite a passion for advertising and the advertising industry!