Sales Management Major
Sales management is the perfect people person profession
Do you enjoy a flexible work environment? Do you enjoy a challenge? Are you seeking a career with high earning potential that is challenging and requires that you continuously build your skills, explore business opportunities and grow yourself professionally? If so, consider a career in sales.
Sales is not what you think. Sales is NOT trying to just get someone to buy something. Sales is helping customers solve a problem by delivering the most appropriate solution. It's about being a credible and trustworthy source of information and helping customers meet their goals. Successful sales people serve as a trusted advisor and help the customer through the buying process. They put the client first.
UNI's Marketing degree in Sales Management prepares you for a career in business-to-business sales and marketing. It is focused on building fundamental marketing knowledge while also developing key soft skills. These skills include listening, storytelling, problem solving, customer service and collaboration, to name a few. Armed with knowledge and skills, you will be poised for career success.
$132k
Median Salary
According to the Bureau of Labor Statistics for Sales Managers (2020).
4%
Job Growth
Sales Manager jobs are expected to grow at the national average for the next 10 years according to the Bureau of Labor Statistics (2021).
Top 20
Desired Skill
Selling techniques was in the top 20 of skills requested by Des Moines employers in job postings 2019-2021. (Emsi)
Find out More About Sales Management
Tell us more and we'll send information on how you can succeed with a sales management degree from the University of Northern Iowa's business college.
---
Sales Management Careers
The Marketing degree in Sales Management is for those who would like to pursue a career in business-to-business professional selling, first as an entry-level corporate sales representative and later as a potential sales manager.
Our program will give you the skills to supervise, hire, select and train sales representatives, coach sales representatives and manage sales territories, products and brands. Potential careers with a Marketing degree in Sales Management include:
Sales and Marketing Manager
Account Manager
Customer Service Manager
Sales Representative
Product Manager
Business Development Manager
Customer Relationship Manager​
---
Sales Management Courses
The Marketing degree in Sales Management provides a wide range of courses that build business and marketing knowledge and develop a key set of soft skills then ensure you have the selling techniques to be successful. These courses include:
Consumer Behavior
Marketing Research
Marketing Strategy
Personal Selling
Business to Business Marketing
Sales Management
Services Marketing
Retail Management
Entrepreneurship
Value Based Pricing
Marketing Internship
Top Employers
Our graduates are in demand! Whether you want to become a sales representative or build relationships as an account manager, you'll be getting the business knowledge and professional skills to succeed at UNI's College of Business. 
Here are a few of the companies where our sales management alumni work:
AEGON | Transamerica
Aerotek
Coca-Cola Bottling Company
Cargill
Cerner Corporation
Citrix
Cottingham & Butler
Enterprise
John Deere
Meredith Corporation
Mudd Advertising
Northwestern Mutual
Pella Corporation
Principal Financial Group
Target Store
TrueNorth Companies L.C.
US Bank
Wells Fargo
Beyond the Classroom
Shape your leadership skills and have some fun by joining a student organization.
---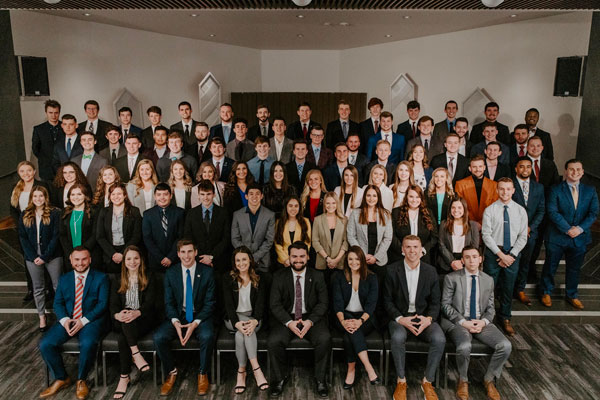 The University of Northern Iowa Pi Sigma Epsilon is the premier fraternity for students interested in Sales Management and is well-respected by business professionals across the Midwest. As a Pi Sigma Epsilon member, you'll have access to the latest career information, attend networking events with potential employers or recruiters and increase your social interaction with other students who are majoring in marketing and sales management.
---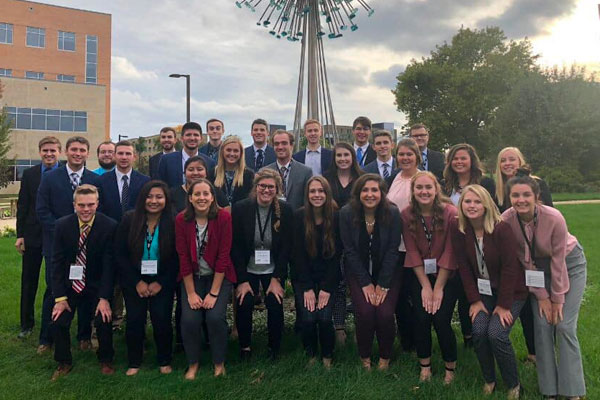 UNI American Marketing Association (AMA) is an organization for all students, especially those interested in careers in marketing, advertising, promotion, sales, retailing, marketing management and international marketing. We are determined to prepare you for the professional world